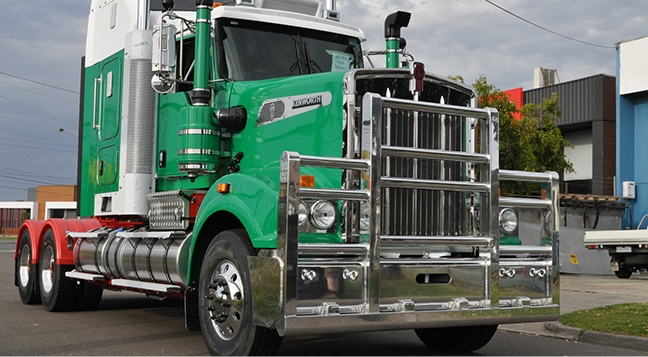 Bull Bars for Trucks
Truck drivers are the backbone of our country, providing essential services that keep Australia moving. Unfortunately, truck drivers are also at risk of serious accidents.
According to statistics, more than 80% of heavy truck accidents involve two or more vehicles, but only 20% of truck accidents that result in injury or fatality are the truck driver's fault.
If you want to protect your vehicle and its occupants, invest in custom bull bars for trucks from ACM Bull Bars. Our heavy duty bull bars for trucks are designed and made for extra protection, with materials and processes that are better than the competition.
Whether you drive an Isuzu, an Iveco, a Volvo or a Kenworth, we can custom design and manufacture truck bull bars to suit your needs. For truck bull bars in Australia – from Melbourne to Queensland and Sydney – get in touch with ACM Bull Bars today.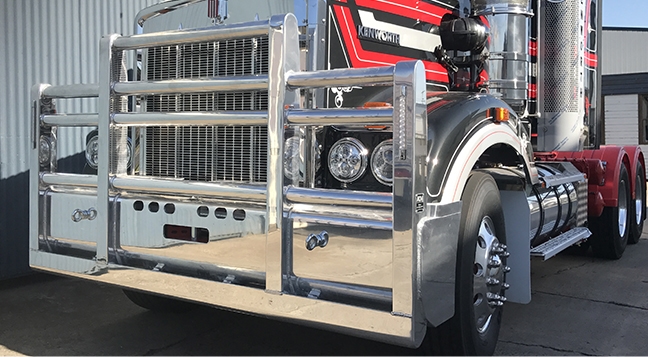 Heavy Duty Bull Bar
Our truck bull bars for sale are backed by many years of research and feedback from real truck drivers. This has resulted in heavy duty products that are made with high tensile aluminium.
You may not be able to see the difference, but the high tensile aluminium in our heavy duty bull bars makes them 25% stronger than standard aluminium bars. Not only this, our bull bar pipe has been shown to bend 80% less than competitors, even after being exposed to triple the force of other products!
Custom Bull Bars for Trucks in Melbourne, Sydney, Brisbane, Queensland – Australia
Not all trucks are the same, and at ACM Bull Bars, we understand this more than most. That's why we customise our truck bull bars for sale to suit your truck and your purposes.
Each of our custom bull bars for trucks is designed to withstand high impact collisions and ensure minimal frontal damage in the worst-case scenario. Not only will this protect you, but it will also ensure minimal downtime for your truck, getting you back on the road faster.
To invest in truck bull bars in Melbourne, and across Australia, contact ACM Bull Bars today. Call us today for a free quote, or alternatively, leave us a message online. Send us your truck make, model, and year and we will work with you to create a stronger bull bar.
For the Best Custom Truck Bull Bars in Brisbane & Sydney Trust ACM Bullbars
As passionate and professional bull bar specialists the team at ACM Bullbars can design and fabricate the custom bull bars for trucks in Brisbane and Sydney. Made from the highest-quality materials and able to offer increased vehicle protection in the event of a collision or an accident, our durable heavy duty bull bars help Sydney and Brisbane vehicle drivers and operators stay protected when on the roads.
To find out more about our exceptional custom bull bars Sydney and Brisbane vehicle owners and operators can get in touch with our specialists today on 03 8768 7544.